Forget the 2018 iPad Pro, the new Apple Pencil, or the iPhone XS. Airpods are hands down the best product Apple has made in recent years.
Easier Connections
Bluetooth devices can be a bit of a pain. First you need to pair them, and then when you're switching which source you're using for the device, you have to go in to the settings and connect.
With the Airpods, you flick open the case near your phone or iPad, and magically see them appear on your device — even if you haven't explicitly asked them to connect.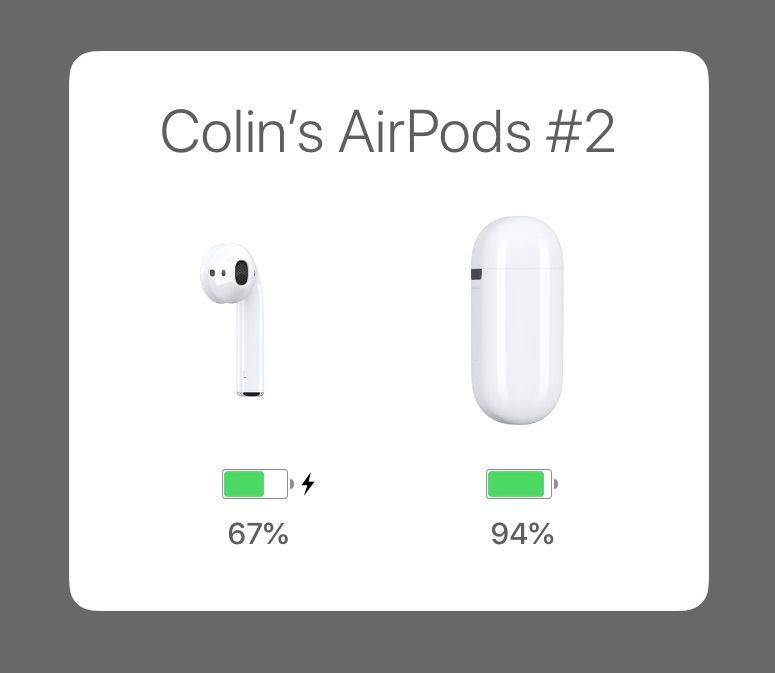 No cables
At least once a week my headphones would snag on a drawer pull, or get caught on something at the gym and either yank out of my ears or pull my phone out of my pocket and on to the floor. Having no cables frees you to listen to a podcast as you're doing the dishes, or put your phone down next to you while you use a weight machine.
Fast charging
Putting them in the case charges the Airpods and helps you to not lose them. They do run out of battery after a while - especially when you're using them for a conference call, but I'm rarely annoyed that my Airpods have run out of battery before I'm done.
How do they make them better?
A few different ways:
Including an Inductive charging case
Volume up and down controls on the airpods
Who wouldn't say no to longer battery.
Overall, they're one of the things that Apple has done right recently and very few people who buy them regret it (except when you lose one).
Enjoying these posts? Subscribe for more